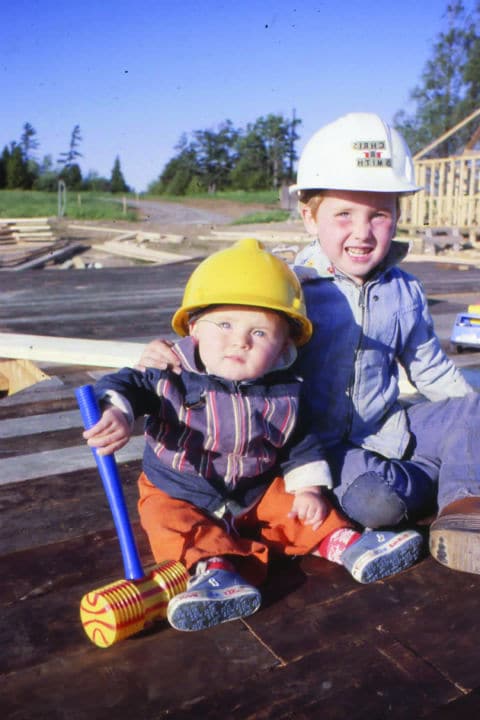 Woodsmith Construction The Beginnings 
To say building is in there DNA of Woodsmith Construction would be an accurate statement. As you can see our company founder (picture to the left) Christopher Smith, started building home from a young age. The son of and Architect/Builder, he was born into the perfect environment to shape his passion. The constant exposure to homes and home construction might have proved too much for most. Not for Christopher, this exposure drew him in like a magnet. He has spent his entire life working on renovating and building Toronto homes. 
Starting out as a carpenter and working his way over the years, into becoming a full fledged home builder. Christopher's passion for the trades pushed him to learn as much as he could about all of them. Trying his hand at each along the way. He has always said that in order to hire a trade you must first understand their job as they do. It was this early curiosity with all aspects of the business that laid the seeds from which our company now grows.
Woodsmith Construction was started out of a early realization of Christopher's. One that the home renovation industry, especially when it came to Toronto. Was fundamentally flawed in it's approach to building and renovating peoples homes. It had always been based on the belief that communication should only be one sided. In that the customer should only know so much about what things cost and why. Back door dealings and hidden charges were a staple of the Home renovation industry. This would inevitably always lead to an antagonistic relationship with the customer. Not being able to clearly justify costs to the people who are paying for your service, was a short coming that Christopher felt was unnecessary.
Christopher wanted Woodsmith Construction to represent a different idea. One that was centered around a few key ideals. Simple in nature but extremely powerful in practice. Namely, accountability through transparency along with a consistent quality of not just workmanship but also customer experience. It has been these cores beliefs that have and will always be at the heart of Woodsmith Construction. As we will always continue to deliver an exceptional service to each and everyone of our customers
Our Philosophy
At Woodsmith Construction we have three tenets we hold  ourselves to with everything we do. They are simple but I think that is what makes them so powerful. Given all of them are easy to say but much harding to do, especially over a long period of time. We are extremely proud that we can honestly say that will always deliver on these things.
Accountability
Again another word that has been thrown around by many business but few can live up to. We are always willing to be held accountable for everything. As no decision will ever be made for anyone or from anyone that doesn't act in the best interest of our clients
Transparency
In order to say you have our first tenet you have to have this second one. Without transparency there is no accountability. We show our clients everything and our costs do go in both directions. If something costs more the reason is shown but in our case the same is true for the reverse. We are a business that believes in win win relationships. So if something costs less the reasons are shown and the savings are given back to our clients. That is real transparency as we are willing to make less money in the name of making sure our clients see everything. Our goal has never been to make the most money possible off of our clients. It has always been to give them an home building experience, free of the stress and confusion that comes from hidden or misinformation.
Commitment to Quality
It goes without saying that to build without quality is a waste of everyone's time. What is the point to try and cut corners to save a few upfront dollars. When down the line those cuts can cost you dearly. We believe in doing it right the first time, that way you don't have to worry about it again. With our open costing system you would be surprised at the level of quality we are able to build for the price we charge. A well managed design process mixed with a well thought out budget and building plan. Can yield results that, not only can stand the test of time but also secure your investment dollars.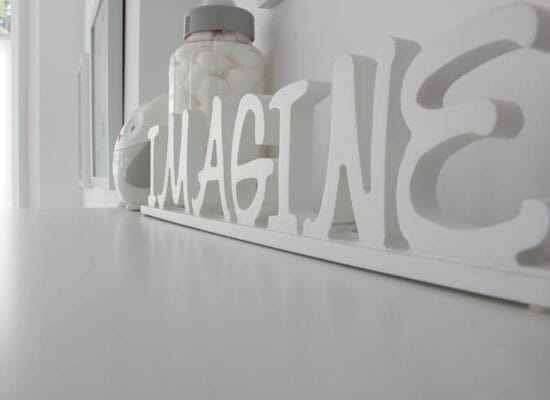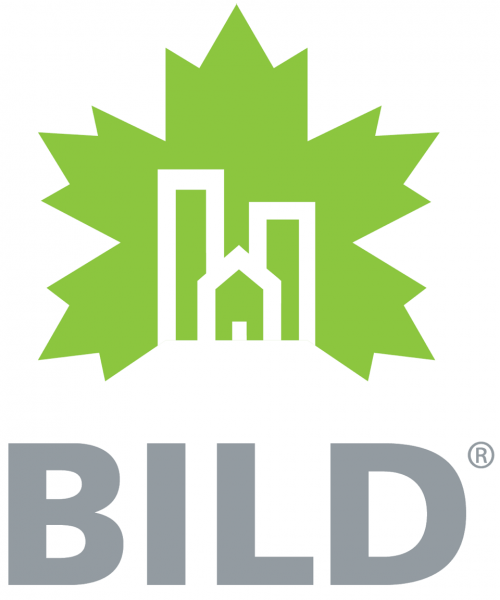 Customer Service
Customer service is something that is talked about by every contractor out there but very few can actually do it while building and renovating our Toronto homes. As a Toronto home builder we are very proud of our customer service record. We encourage you to read some our past clients reviews. As their words do a far better job of talking about the added value we have brought to them on their home. Also if their words are not enough, please feel free to inquire about setting up a potential phone call to go over any questions you may have. They are always happy to field questions you may have about their experience. These are real people with real experiences but unlike most,  they have a great story to tell about their contractor.
We have always been committed to an accountable, open and transparent customer experience. These core values are at the heart of everything we do. We believe that a well informed customer is a best chance of being a happy customer at the end of the project. The best part of good information is that our clients can rest assured that the story won't change halfway through for no reason. A home is the biggest investment of most peoples lifetimes. We have not met anyone that didn't want to know as much about what they were in for as possible.
Our Latest News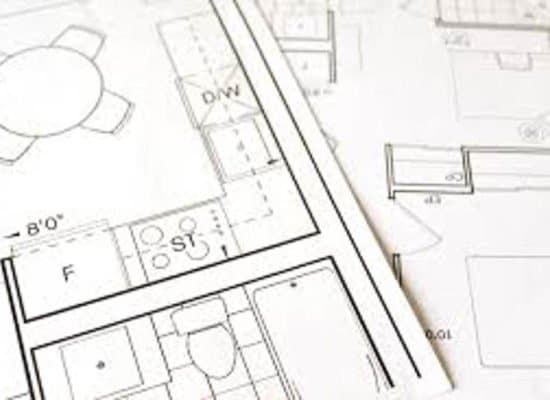 Design Build Services Toronto With Woodsmith Construction In building a future dream home, whether it is elegant or simple, people always rely on the experts. Designer build services are relied on not only for designing a home but also with it's  construction. The design concept on every new to be built or renovated home, […]
See all our news